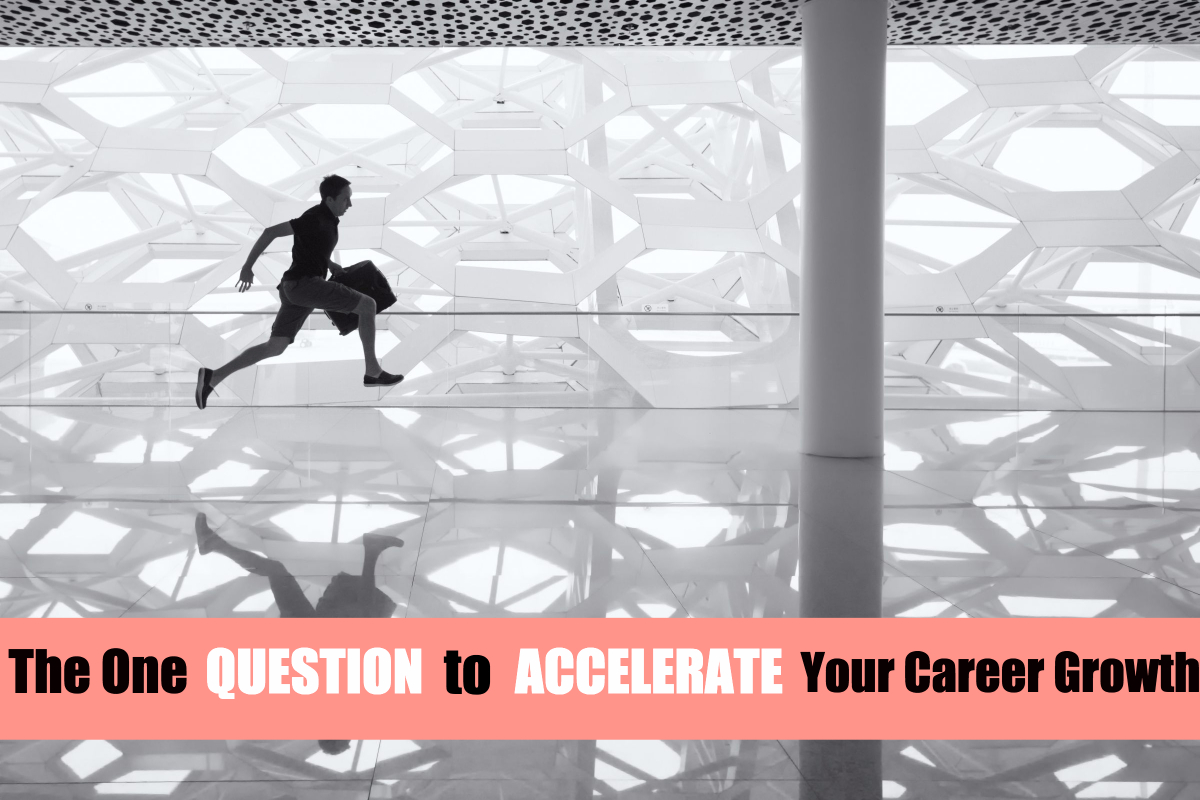 In working with many clients, one thing has clearly emerged – career growth is one of the top priorities. People aspire to grow and advance in their careers. This growth could take on various forms – better title, more compensation, promotion, recognition, reward, significance, responsibility and so on.
Some people will jump ship every couple years to get a better pay or next rung of the ladder title. While this is not an effective strategy in the long term, it gives them the satisfaction of advancing in some capacity. Others will stay in the same organization and find ways to get promoted.
What remains common across the board is being intentional and taking proactive steps to advance. Career Advancement is a strategic plan. And the best way to get started is with one simple question –
How would you behave if you were the best in the world at what you do?
As simple as it sounds, it is a loaded question. It forces you to think about:
– what is your world? (Are you a big fish in a small pond or vice versa?)
– what does best look like in this world? (Identify the people here who are great at what they do)
– how does a rockstar in this world behave? (Knowledge, skills, abilities of rockstars in this world)
– What is the gap between where you are now and the rockstar level in this world?
Answering these 4 sub questions is a great way to get clarity on your growth plan.
If you need more clarity on how to bridge the gap and advance to the rockstar level in your world, let's set up a call.